Can you believe May is creeping up on us? I am so excited to share with you a printable I made to give your teacher an extra special thanks. I thought a little red apple gift card holder was just the ticket!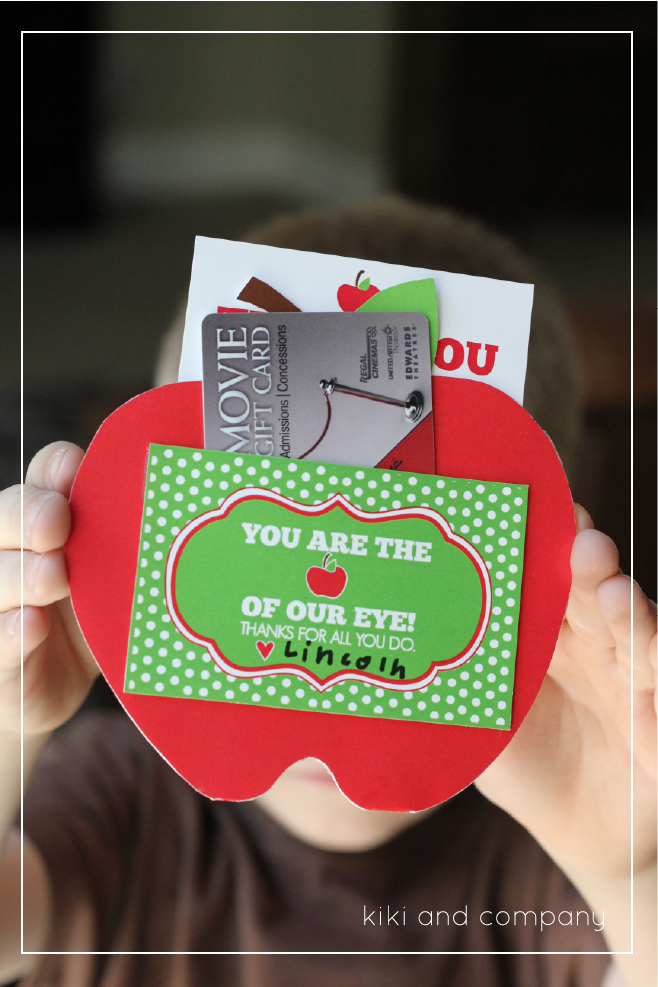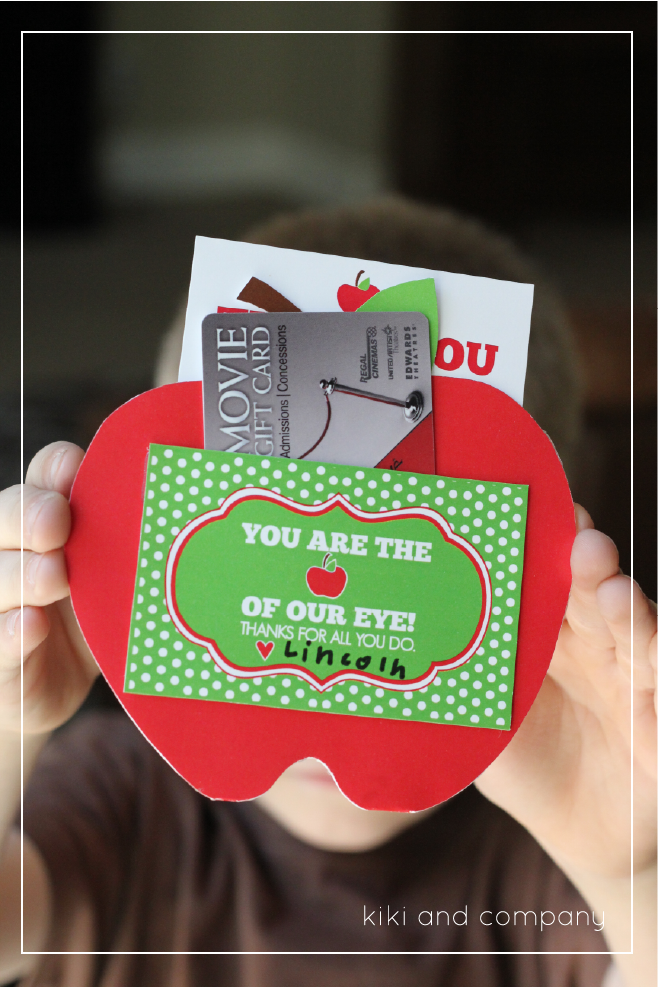 To make the gift card holder, simply download and print the printables at the end of this post. I printed mine on a heavy cardstock to give it some extra weight.  Then just cut it out, fold it, and hot glue the sides and bottom together. Don't forget to leave the top open because we have a little something special to put in there!  Cut out the little pocket and glue it on around the 3 sides (again, not the top as this is where the gift card will go).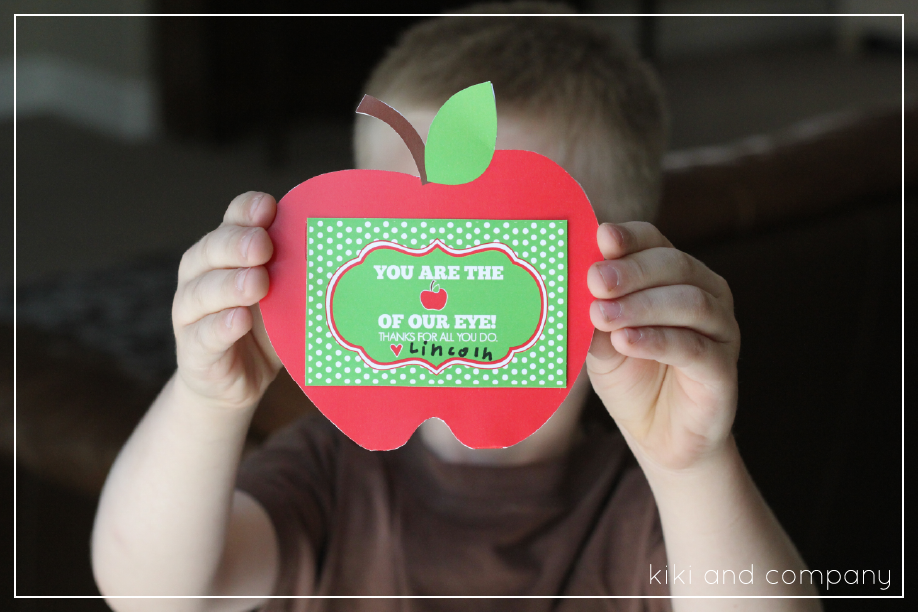 I also included some sweet little coordinating notes that your child and/or you can write a sweet little note to the teacher. Here it is all ready to put together.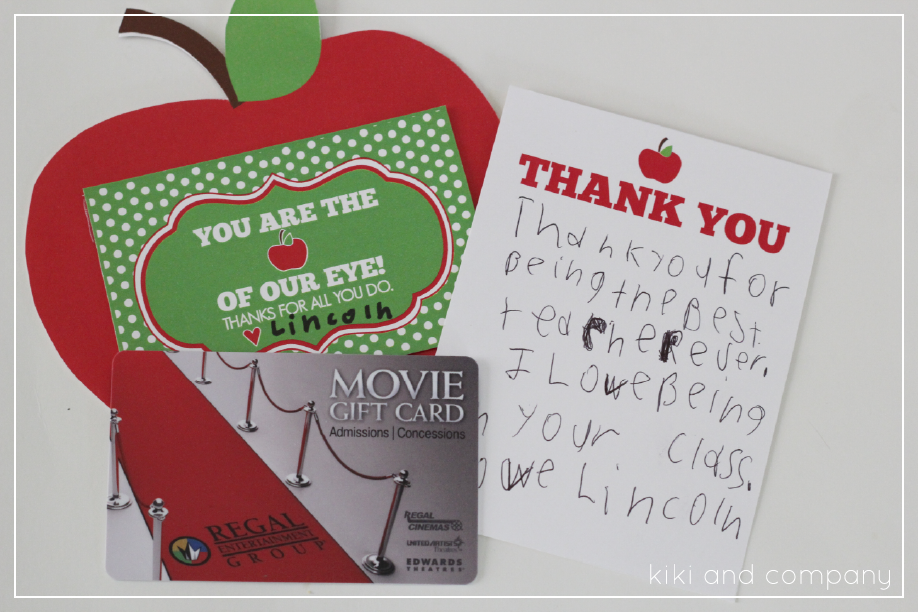 Now just slip the note in the apple and the gift card in the pocket and you have a sweet and thoughtful way to say "Thanks!" to the teachers in your life.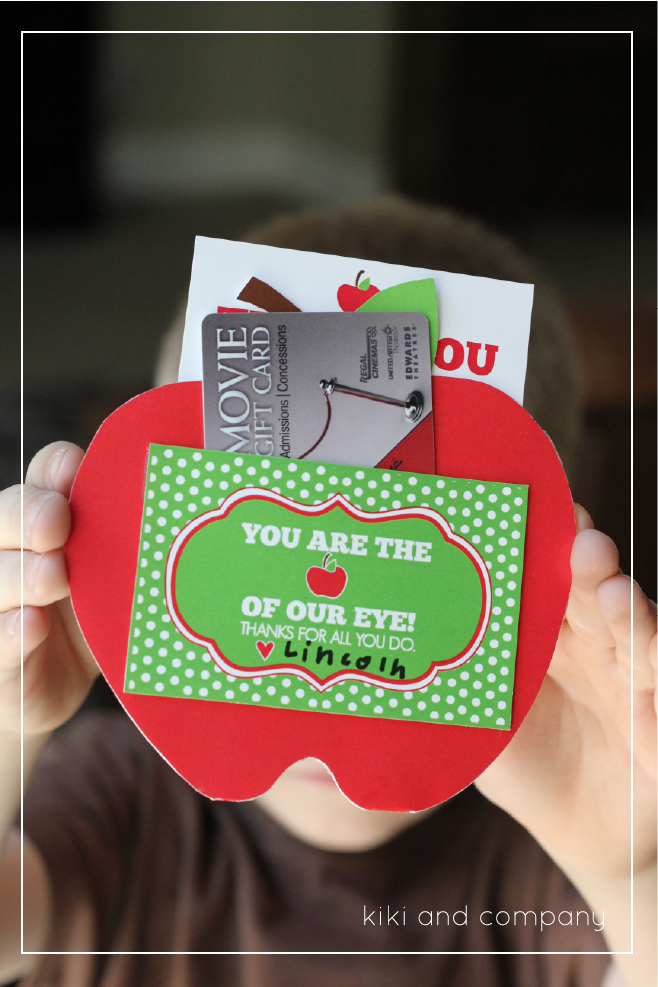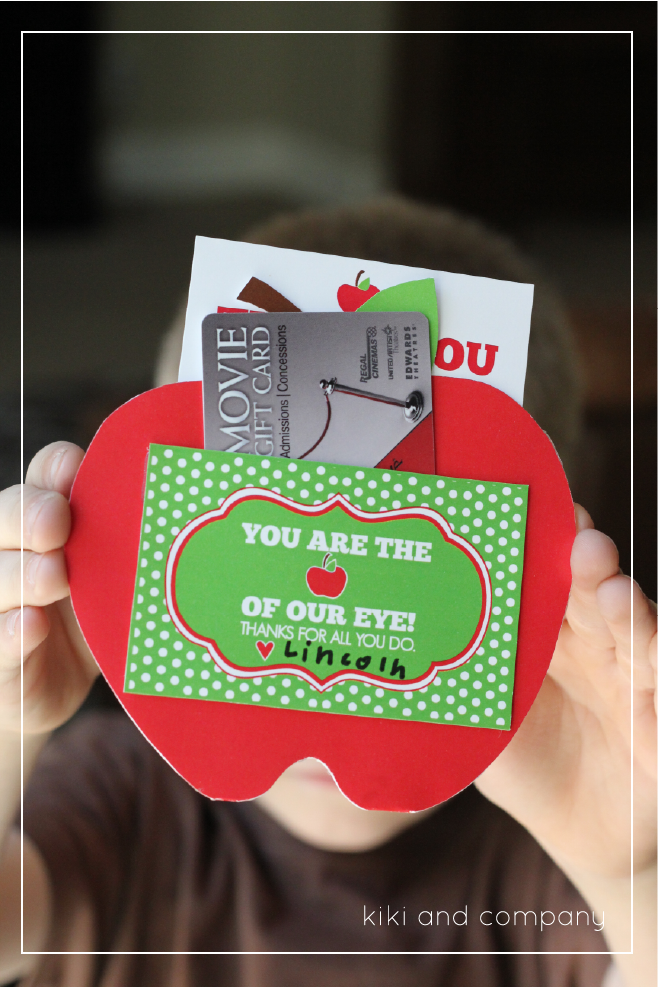 To download the files go HERE!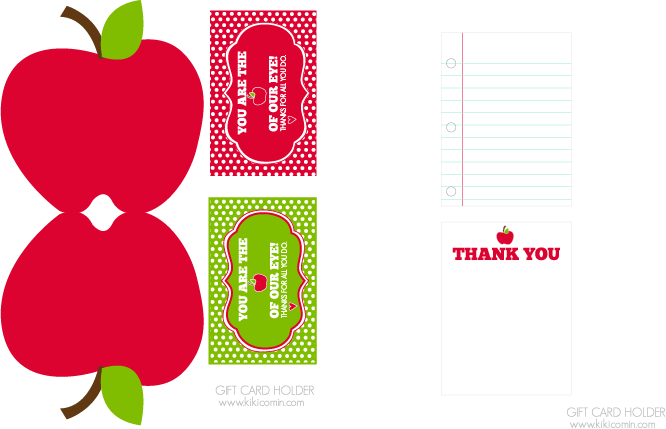 You can see another Teacher Appreciation project I created (with free printables) HERE!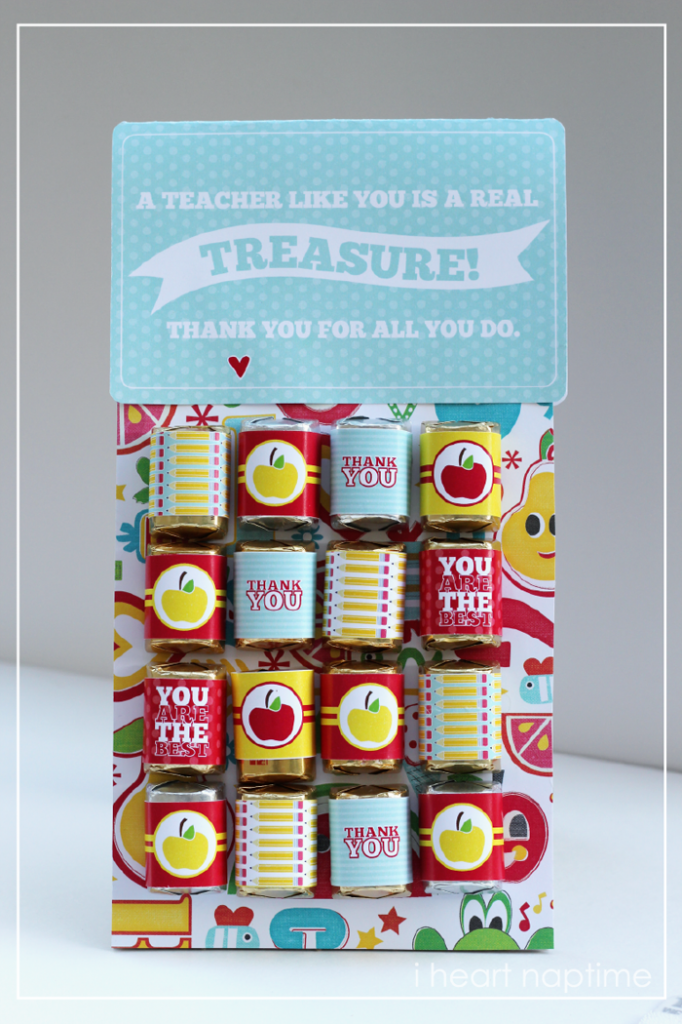 This post was recently shared on Skip to My Lou's Teacher Appreciation Series.