Hi everyone! December is in full swing and I'm sure you've seen all over that Ugly Sweater parties are happening in full swing right now. Cricut sent me a bunch of fun vinyl to try and make my own either PRETTY or UGLY Christmas Sweater. I chose to go the pretty route!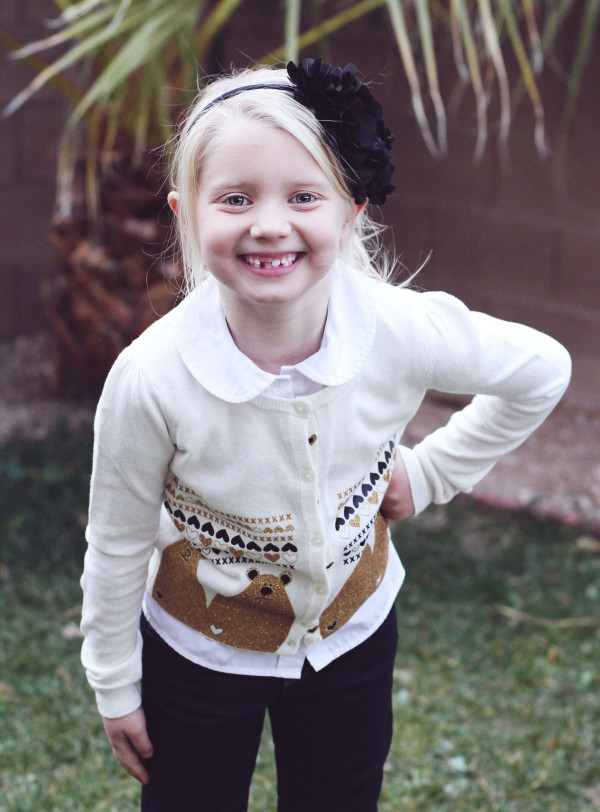 I am always so pleasantly surprised how easy it is to customize and make your own designs and really create any kind of project with a Cricut + Vinyl. I'm loving the new Cricut Explore Air™ Machine + EVERYTHING Starter Set…seriously, you can't go wrong!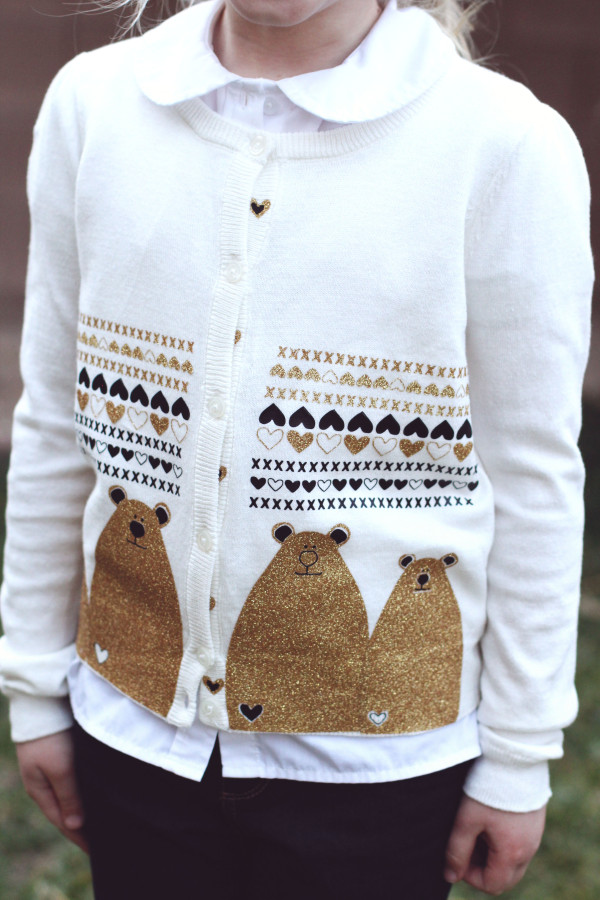 So let's talk the sweater. I designed some simple designs that I wanted to put on the sweater I bought for my daughter. It was fun just using 2 different colors to make the sweater more of a graphic statement. After designing the bears, the hearts and the x's, I just cut them out of Glitter Iron On Vinyl and then just a regular Black HTV vinyl. Remember when using Iron on or HTV vinyl that you must flip your image and put the plastic side down. This will ensure complete success! Take it from someone who has messed this up once or twice! 😉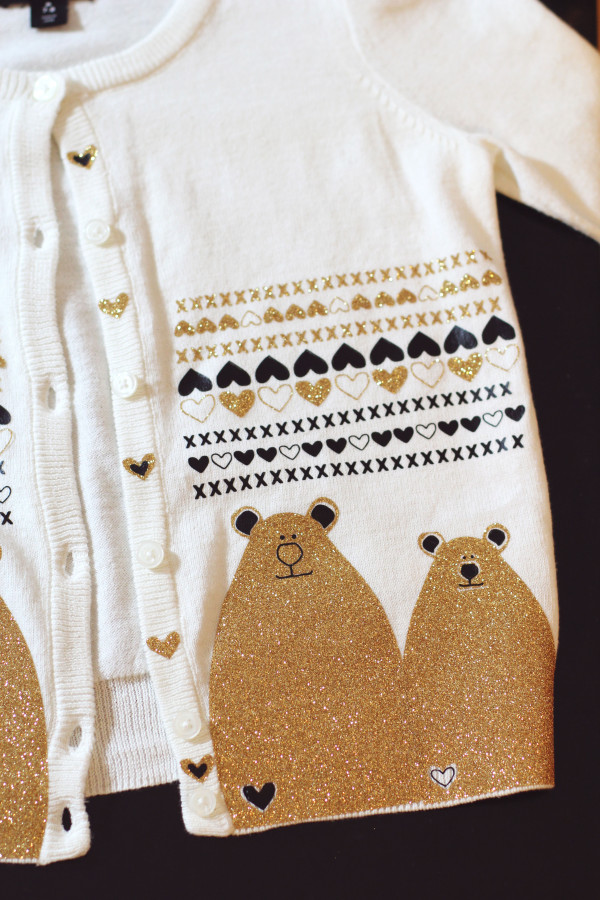 Once I had all my pieces cut out, I simply ironed them on little by little, row by row and it really all came together in less than an hour!. I love the sweet little heart detailing I used on the button side, so when it's open, you can see it and when it is buttoned you can't. Such fun little details you can add when you make your own!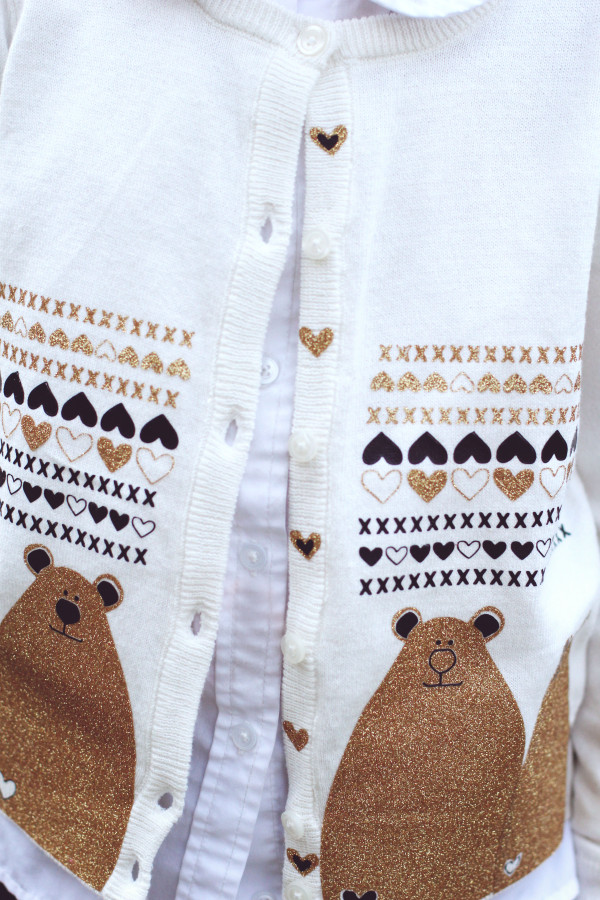 Best of all, my daughter seemed to love it..check out her crazy toothy (or toothless) smile right now! And I LOVE that I can just whip up something fun that I know she will love.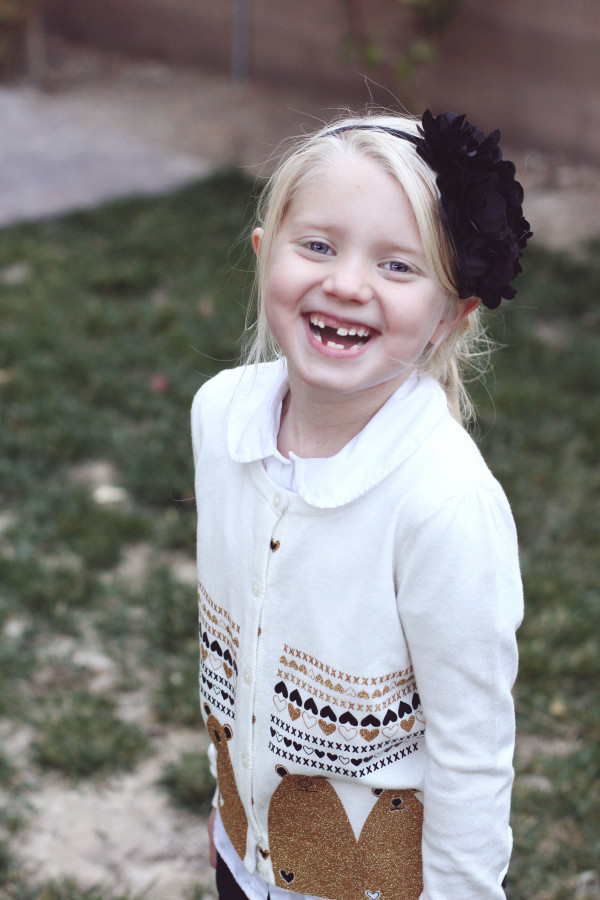 I hope you will join in too…Run over to see the contest and enter either you UGLY or PRETTY Christmas sweater for a chance to win some great Cricut prizes! Can't wait to see what you create. 😉