*This post does include affiliate links, I may or may not make commission off of these links but all opinions are 100% mine and are 100% honest*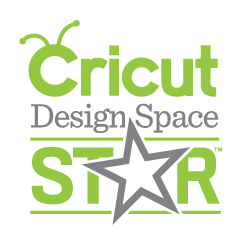 Well, it's time again for another project in the Cricut Design Space Star Contest. This month we are all sharing ideas for Holiday Crafts and Gear. Check back today as I share some ideas I came up with.
The second idea I came up with for this round are these fun ornaments that follow the big trend right now of using thin slices of wood to decorate with. This would be another really fun craft night project…something that would be easy to finish a lot in a short amount of time.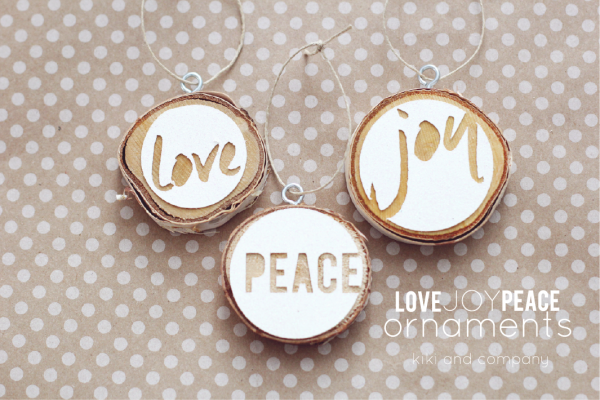 One thing I love about the Cricut Explore is that I can put 3 different papers on the mat at the same time, arrange my designs just right and have them all cut out at the same time! I love things that save me time.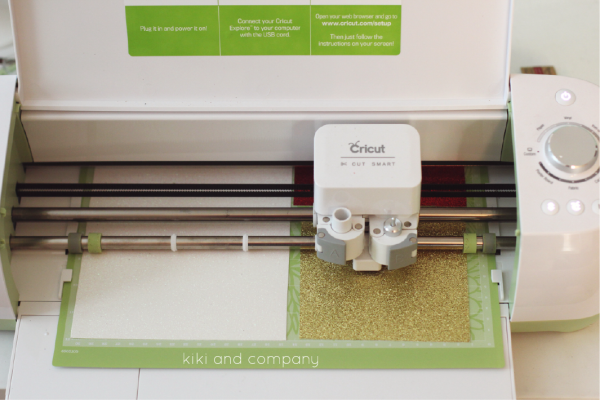 After cutting out the designs, I simply glued the paper to the wood. You can also use vinyl if you want to make it smooth. I LOVED the texture and sparkle of this fun glitter paper.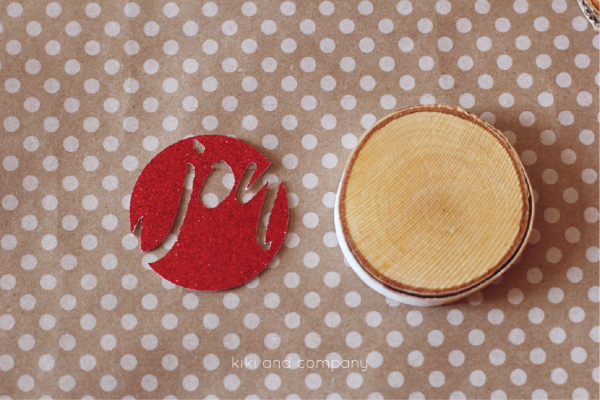 This all takes so little time that you can have some fun playing around with them…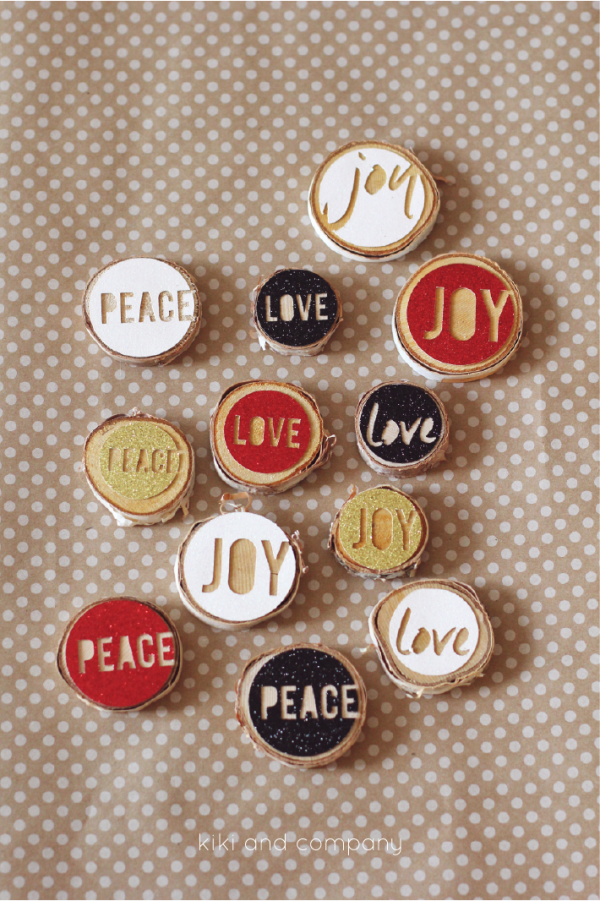 You could even attach them to a board in a tree shape and have a wall hanging.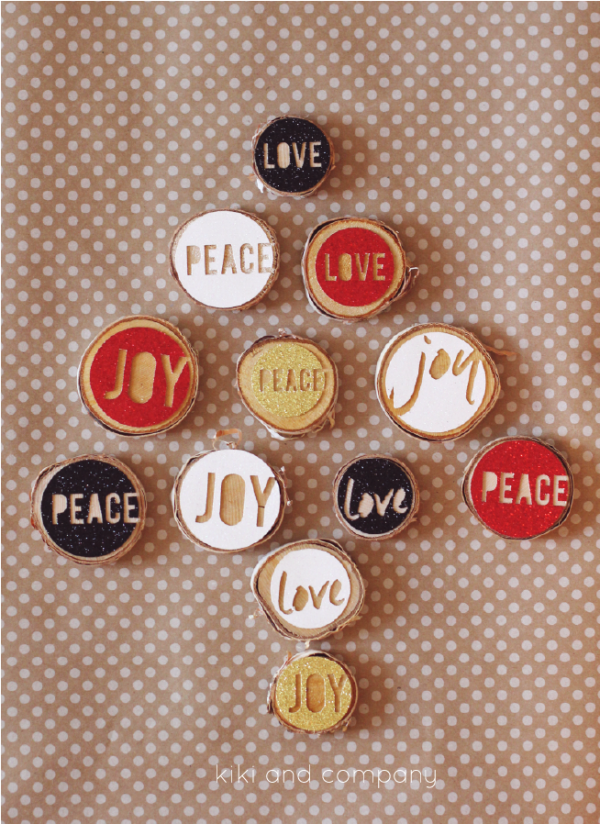 Because I made them into ornaments, I took a drill with just a small drill bit and made a hole (this helps the eye hooks to go in easily)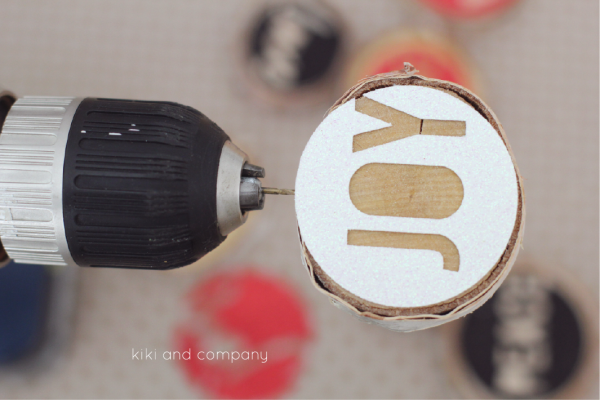 Screw the eye hooks in and you are ready for ribbon, thread, twine, etc.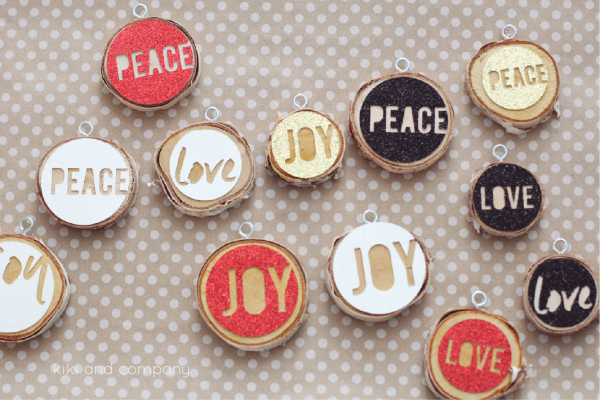 I love how simple they are, but look how gorgeous all that wood is!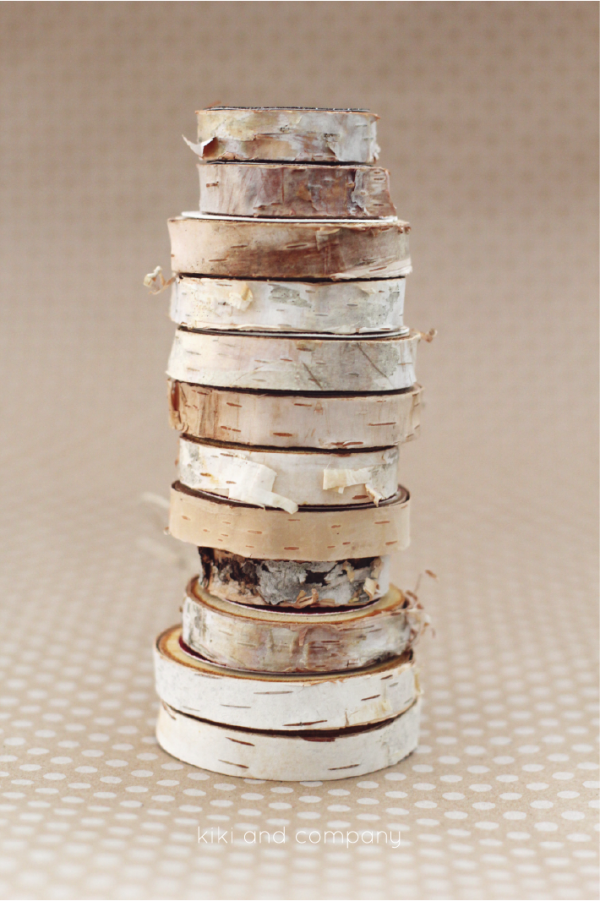 Isn't that so fun?!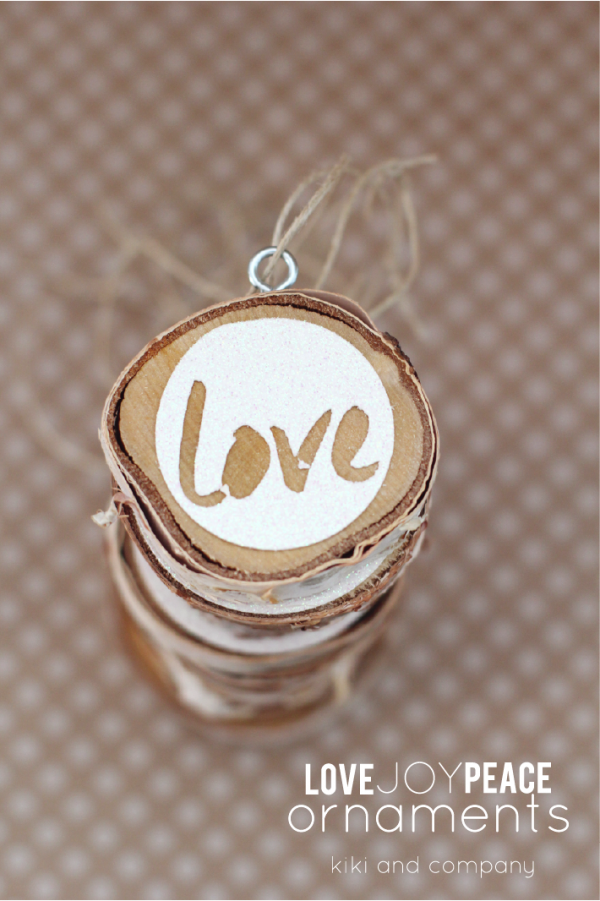 And they look stunning on the tree as well: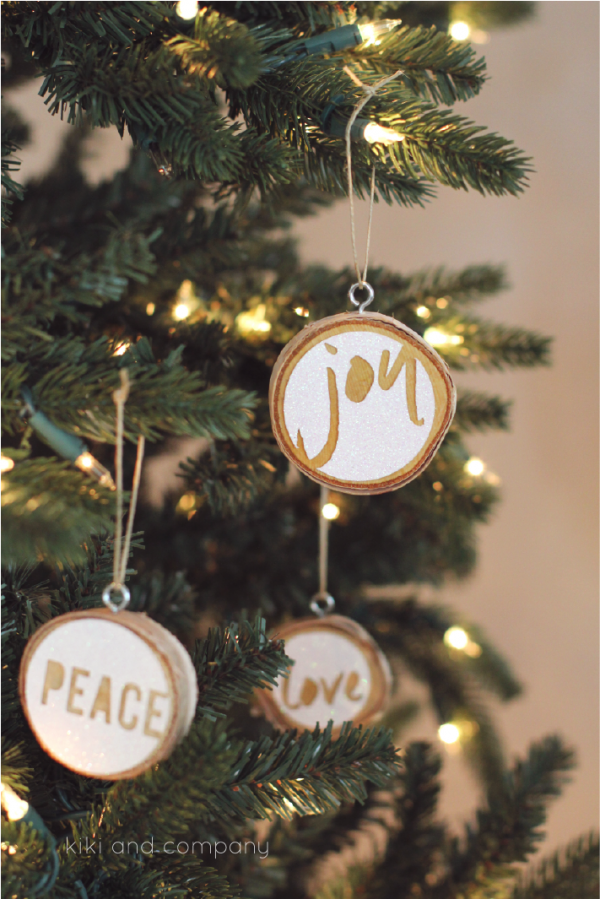 You could also make these for neighbor, teacher, or friend gifts. Pair a little set with a cute print and you've got a great present no one will forget!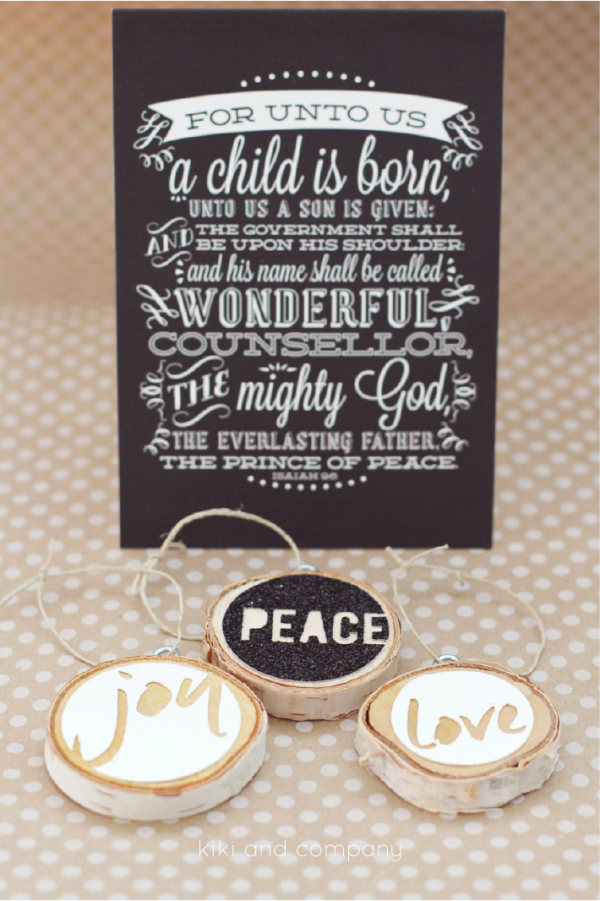 I hope you have the Happiest Holidays ever. Thanks for stopping by.
…..
Cricut has some great deals going on right now. They have a November Mystery Box where you can pay just $29.99 for $120 worth of product. That is a deal, right?! Check out these deals:
The Cricut November Mystery Box is now in stock and only $29.99! More than $120 value, you will love your mystery box, which includes cartridges and supplies to keep you crafting all season long. If you buy 2 mystery boxes, you will get $10 off! Supplies are limited, so order before the November Mystery Boxes run out. You can get free shipping, too. All the details on these deals are below.