Wow, Christmas feels like it has come around SO fast. I am busy getting things together for decorating and gifts and holiday traditions.
My kids just had their grandparents leave for a 2 year mission and wanted to make them a fun present for Christmas. As I was walking around Michael's, they had so many fun kits and embellishments that stood out to me, but I settled for a few basics that I knew would be perfect for a thoughtful garland for them.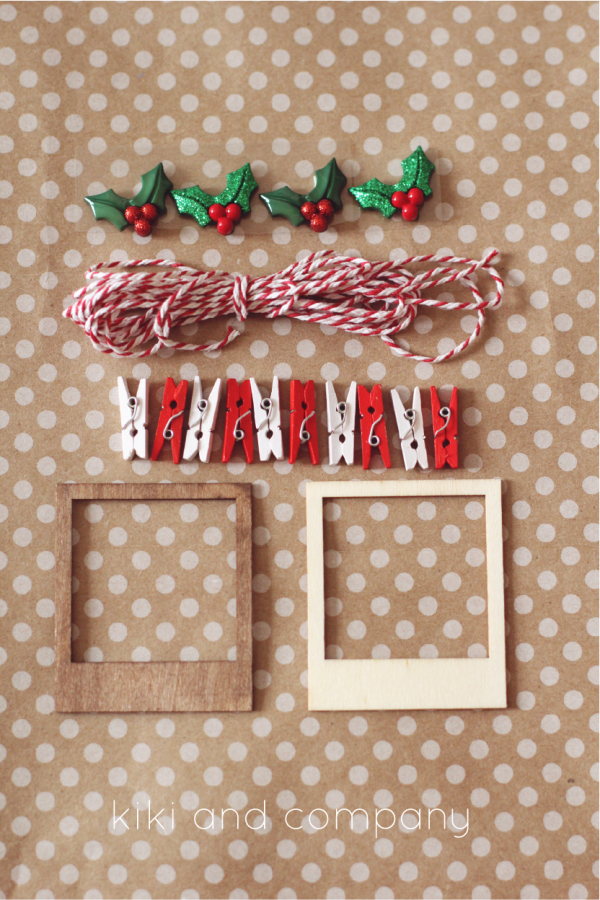 Speaking of Michael's Recollection line…how great are those Polaroid frames?!  It has actually been awhile since I had been in a Michael's and I was super impressed with the selection of items that they carry. (I have since been back 3 times this week! ha!) I had a blast looking around all of the end caps trying to find the perfect pieces for my project. With a few pictures, and my supplies, I made this: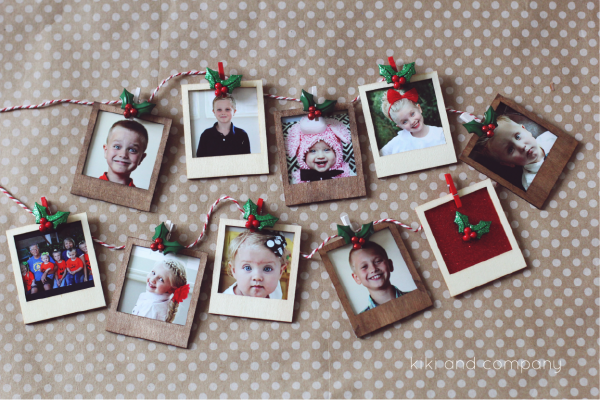 I know that my parents will love this and even better, as soon as Christmas is over, they can add a little magnet on the back of the frames and put them on their fridge. What grandparent doesn't want 1,000 pictures of their grandkids. 🙂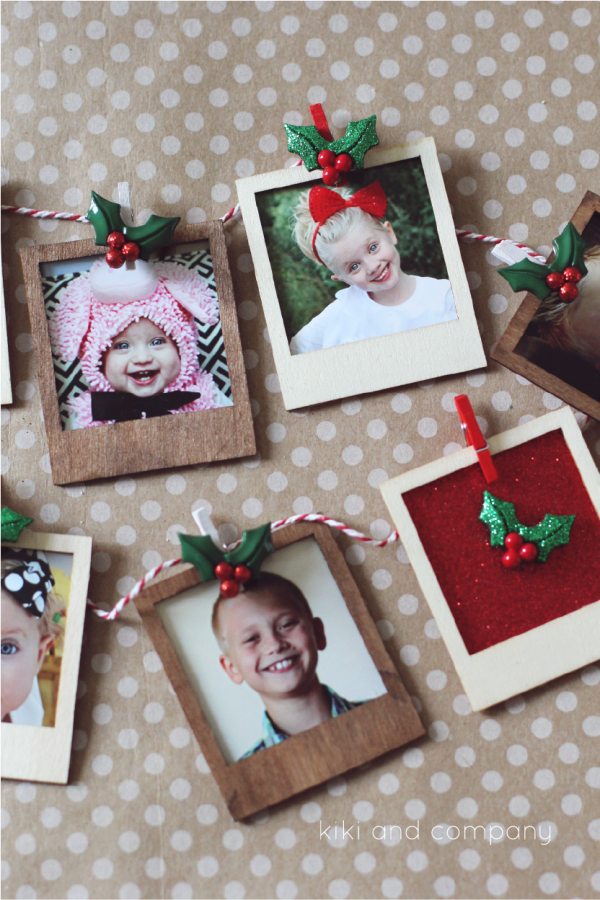 I had to force myself not to alter anything I bought (even though you really could), and I just adore how this all turned out! I love thoughtful gifts…I really believe the best gifts are those that don't cost a fortune and really let the recipient know you were thinking of them personally.
To make this simple garland, simply:
1-Buy Recollections brand polaroid frames (these fit a 2″x2″ picture), mini clips, twine and holiday embellishments to your liking!
2-Print out your favorite pictures
3-With frame over picture, cut out the picture.
4- Glue picture to back of frame.
5-Attach embellishments to the mini clips and clip pictures on.
6- YOU ARE DONE!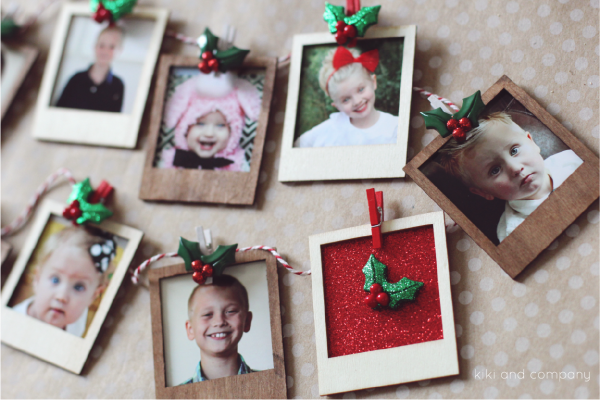 Having been to Michael's to find all these goodies and maybe a little more ;), I am not only impressed with the selection, but also the price.  Take a few minutes and run to your nearest store to check out their Christmas line. I know you won't be disappointed!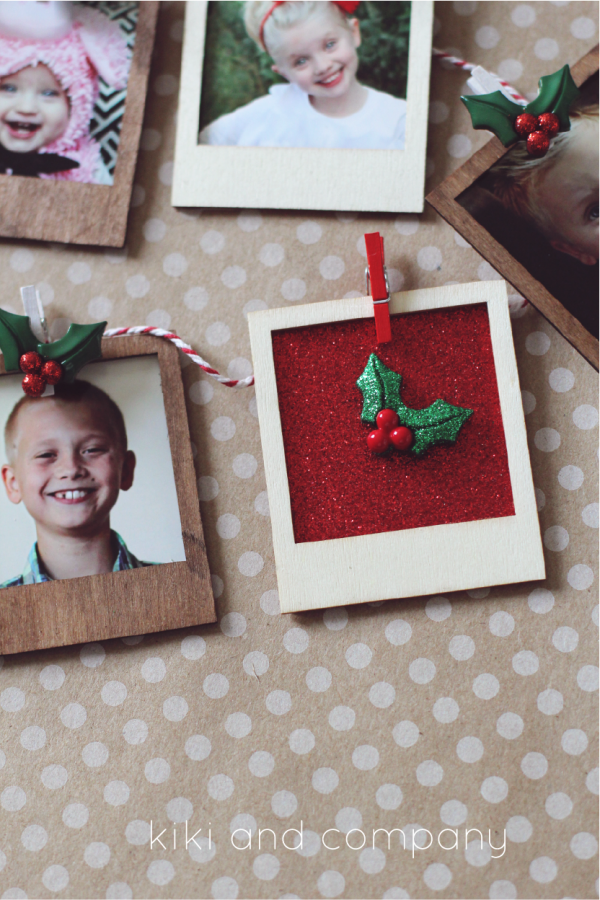 I hope you have the Merriest Christmas around.
I was compensated for this post, but all thoughts and opinions are 100% mine.