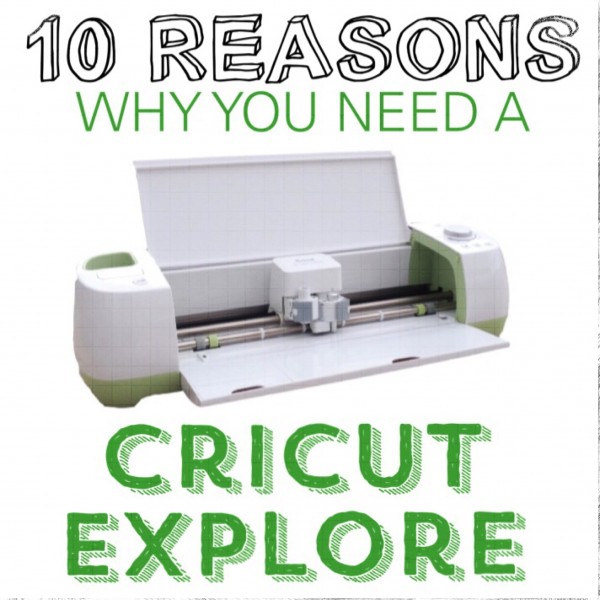 Oooh, I have so enjoyed playing with my Cricut Explore lately. There is something so fun about thinking up a project, designing the images and following through to see it cut and to put it all together. Today, I am sharing 10 reasons why YOU should buy a Cricut Explore!
NUMBER 10: YOUR VERY OWN DESIGNS CAN COME TO LIFE.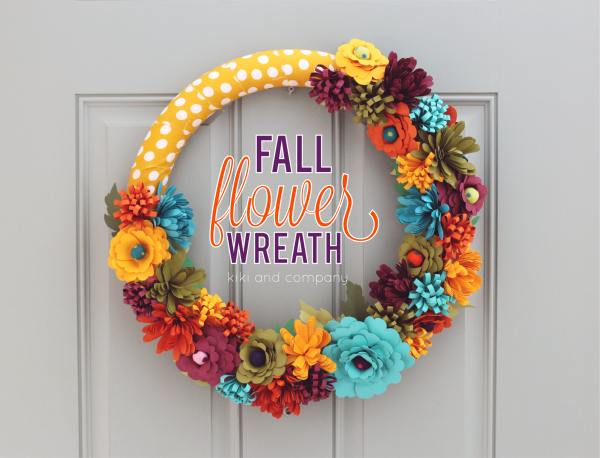 If you have Illustrator or Photoshop, you can create images, text images, design files such as flowers, boxes, cards, etc. and then take them into Design Space and see it come to life and using your own files is always FREE! (I LOVE this!)
NUMBER 9: YOU DON'T NEED TO BUY CARTRIDGES.
One of my favorite things to do is to look through Cricut Design Space and check out all of their designs and projects to choose from. (There are over 50,000 of them!) You can also find tons of freebies and Make it Now projects to do right away. You don't  have to think, you can just follow the simple directions and make the project quickly!
I made this wreath with just a few flowers and leaf  images.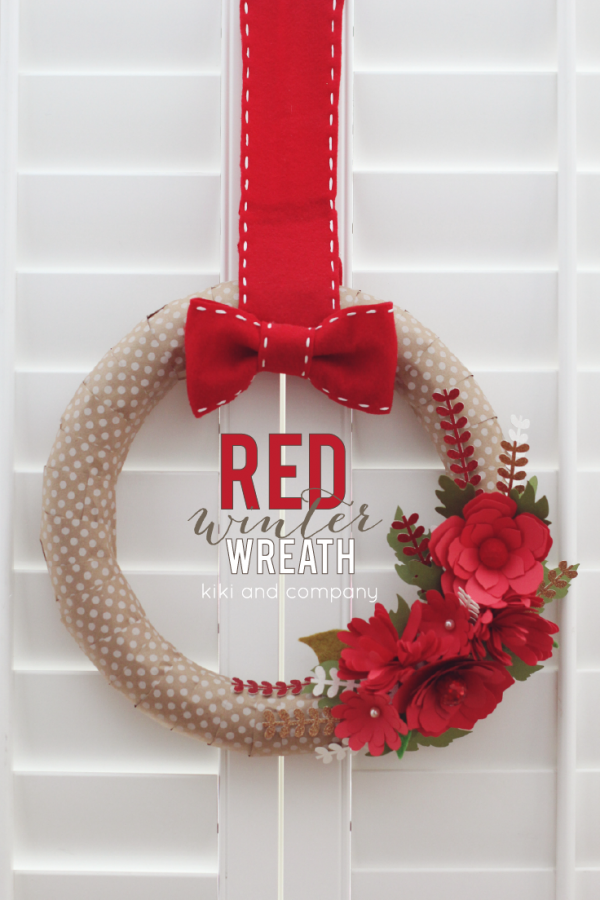 NUMBER 8: IT CUTS….
I have loved seeing the machine cut the most precise and intricate designs and cut them small and large. It has a German Carbide Blade that cuts so smoothly and perfect each and every time.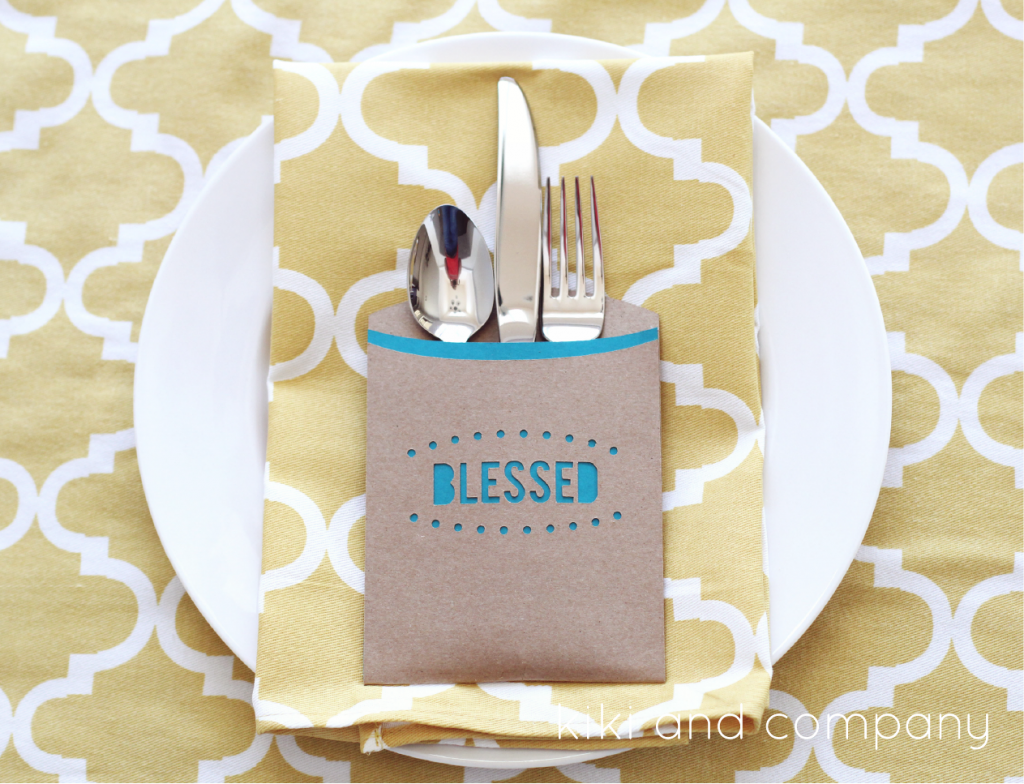 NUMBER 7: IT CUTS PAPER, VINYL, POSTER BOARD, LEATHER, BALSA WOOD, TRANSPARENCIES, FABRIC AND SO MUCH MORE!
This is another favorite of mine about this machine. IT CUTS so many things! I've tried the thinnest material and it cuts precisely what it needs to. (Check out the iron on vinyl material it cut below) I've cut leather and it cuts just as great. It really is incredible! With the differing mats that Cricut offers, there is a sticky finish that will hold anything you need it to cut and blades that will cut as thin or as thick as it needs to.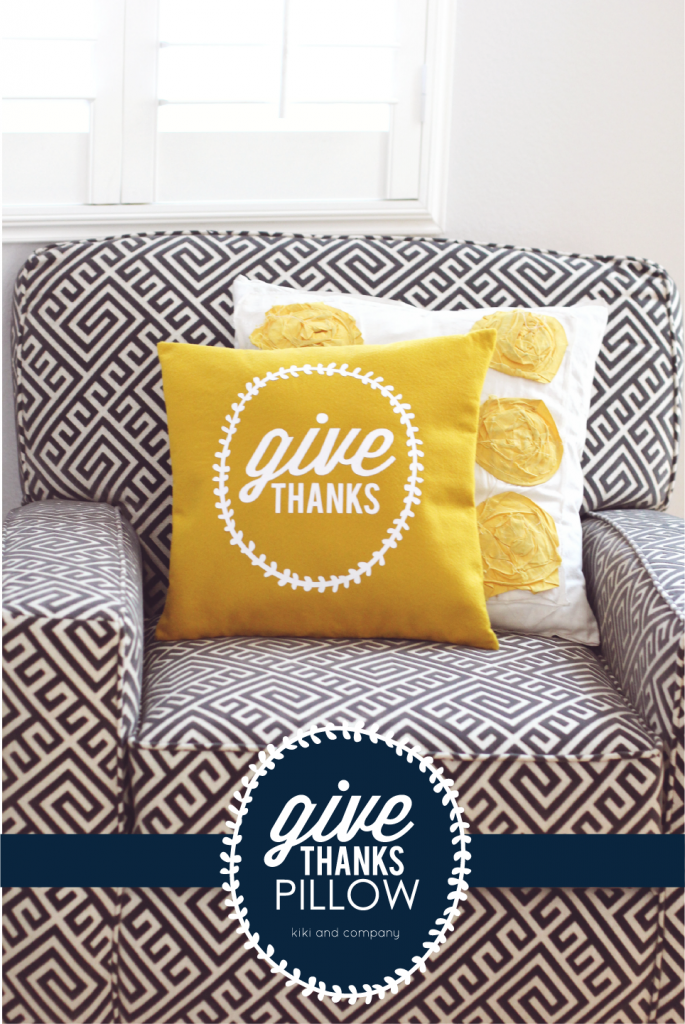 NUMBER 6: IT WRITES…
style="text-align: center;">I love the functionality of the Cricut Explore's writing pens. The pens they sell work great, but I prefer a smaller tip and personally use the American Crafts Becky Higgins Project Life Pens. They fit perfect and the tips have varying sizes so you can use what you need!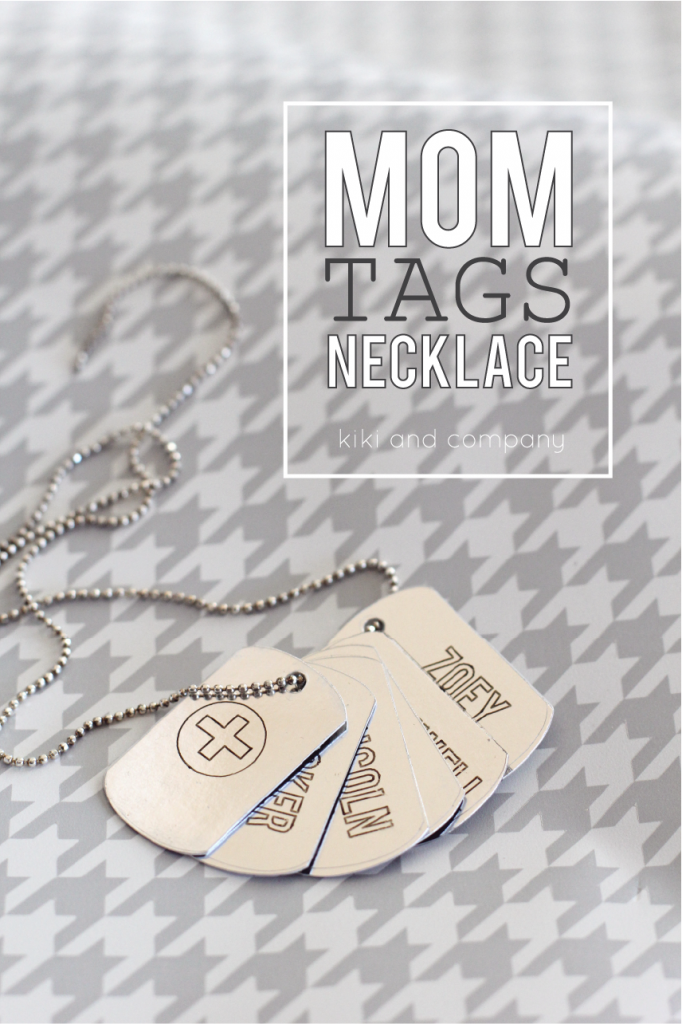 NUMBER 5: I

LOVE

THE PRINT THEN CUT FUNCTION
Oh my goodness. The Print then Cut function has changed my life! As someone who is constantly cutting and cutting and cutting things out, I was so happy when they released this awesome function this fall. Take a look at this intricate wreath that I designed up, printed out and then put back on the mat and voila…the designs are cut out so YOU DON'T HAVE TO! I could see this extremely helpful for all you teachers, classroom helpers, office assistants, etc. It is useful for so many projects.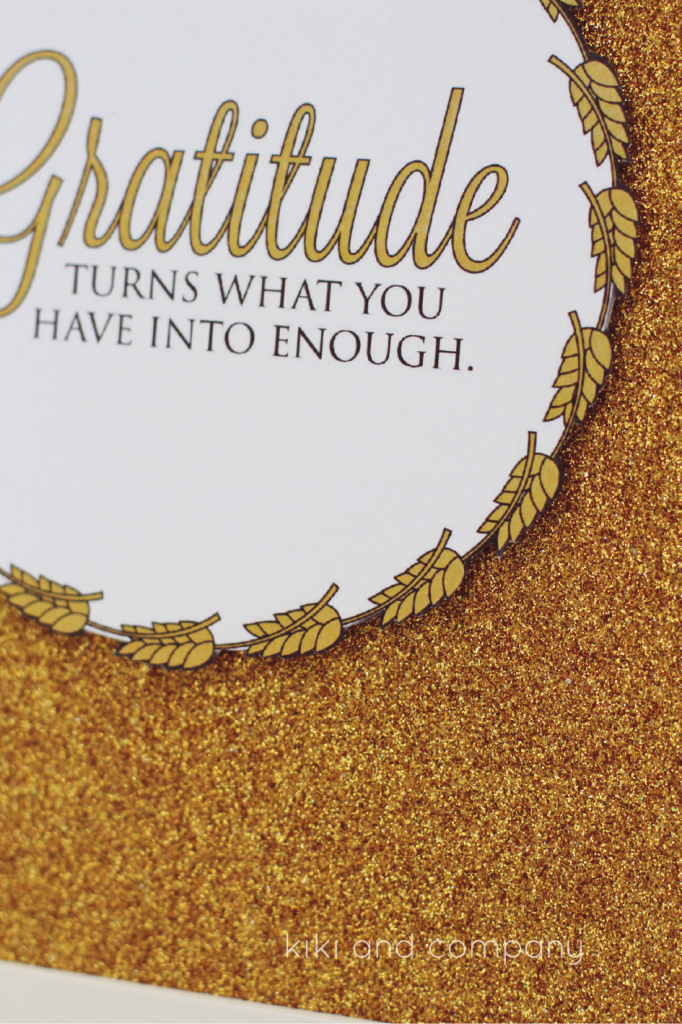 NUMBER FOUR: IT'S QUIET!
Okay…all you mommas out there you who have to craft at night. THIS MACHINE IS FOR YOU! Long past are the days when you have to have a padded room to craft in at night so your kids don't hear you and wake up…this machine is quiet, quiet, quiet! Live in an apartment, share a wall with someone, have other people sharing your craft/office space with you, do you craft during naptime? No problem. It's quiet and that makes such a difference for useablity!
NUMBER THREE: IT HAS A SMART SET DIAL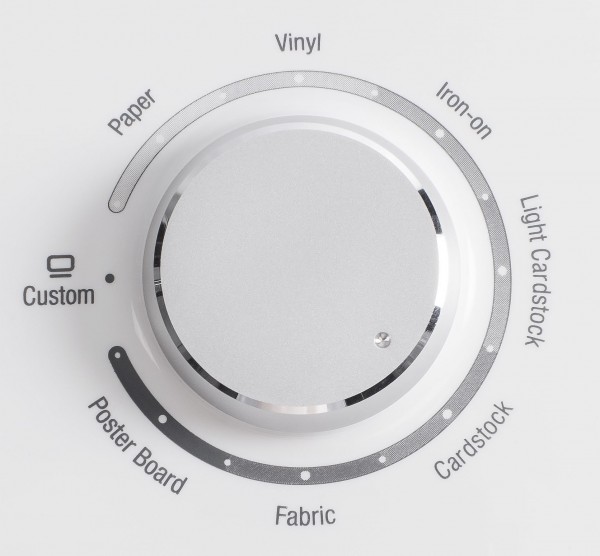 Everything to do with this machine is done to be simple and easy. The smart set dial on the Cricut Explore is no different. With 7 settings for the most common used materials, you can simply set the dial where you need it to be each time it cuts, but you can also use their Material Settings in the menu as you are getting ready to cut to make a specialized setting if you need it. It couldn't be easier to use and I have found that as you get use to the machine, you really find that by using the smart set dial just right, there really is a perfect setting for EVERYTHING!
NUMBER 2: IT HAS IT'S OWN IPAD APP!
I don't know if you heard or not yet, but wow..I got to see this in action last week and it is amazing. Starting early in 2015, you will not have to use your computer to use your Cricut Explore, you can now use your IPad. I love the idea of being able to sit in front of the t.v. (while lovely significant other is sitting next to you) and you can design and print right from there. It will work wirelessly with your Cricut so you don't even have to be in the same room. There are so many features I love about the new app, but I love the new layer panel and the ability to start another project all while your first is being cut out. LOVE this! I really think it will be another game changer. And what a perfect time to snatch up an Ipad right now too, while you can buy it on sale too!
NUMBER 1: IT'S CHANGED THE WAY I VIEW CRAFTING.
Now, I'm going to be completely honest with you. You could do every project without a Cricut that you could do with a Cricut (afterall, I did it for years), but I will tell you right now, it will take you much more time, be much more of a headache and your finished product will not look as "finished". I will cheer on the crafter in everyone and tell anyone to go and make things with their hands. Now that I have used the Cricut though, I will also add to go and grab one before they start crafting. After years of blogging and a lifetime of crafting, I know how valuable time is. It is worth a lot to me and if I can whip out 15 birthday invitations in 30 minutes vs. 3 hours, then in my book, I just saved myself a lot of money. If I have 150 little things to cut out for school projects or classrooms (whichever role I am playing) and a machine can cut the pieces out for me while I spend time with my family or do other things at the same time, then again, I just saved myself a lot of time and money by letting the machine cut it out. It really is an incredible machine and hope you will take a look at it to see if it is something that can help you!
There are so many reasons why the Cricut Explore really is amazing, but these are 10 that changed the game for me.
Want to get a head start on your shopping? Today through December first, enter code CRICUTBF5 for $5 off of a $50 purchase. PLUS today you can get 40% off of all Cricut Supplies by clicking HERE!
If you are looking for a Cricut Explore for Christmas or sooner (for yourself or others), hop back here on Thursday  for exclusive sales you cannot find in any store + there will be no waiting in line. (and I know you can't beat that! ):)