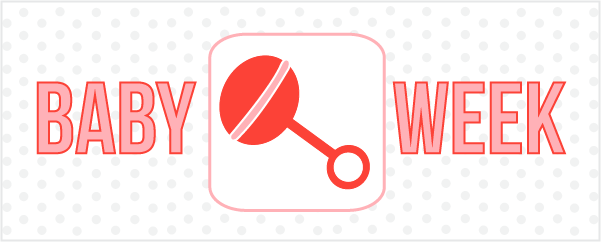 Welcome to Baby Week on Kiki and Company. I hope you will come back each day this week as I share all kinds of baby posts including showers, printables and must haves for those sweet little munchkins that come into our lives!
I'm excited to show you a new baby shower I adapted from an earlier one I designed with some really fun and trendy pieces! When I asked on Instagram last week what showers you would like to see, one suggested flamingos and I knew just how I would do it!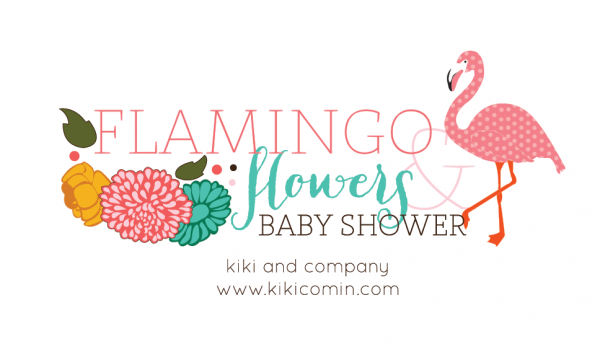 How fun, right?! What little girl doesn't deserve to have a fun and feminine baby shower?!  I designed this shower after another one I did called Foxes and Flowers and you will see a lot is the same, just a new animal and slightly different colors!
The invitation is a sweet little invite that everyone will just adore: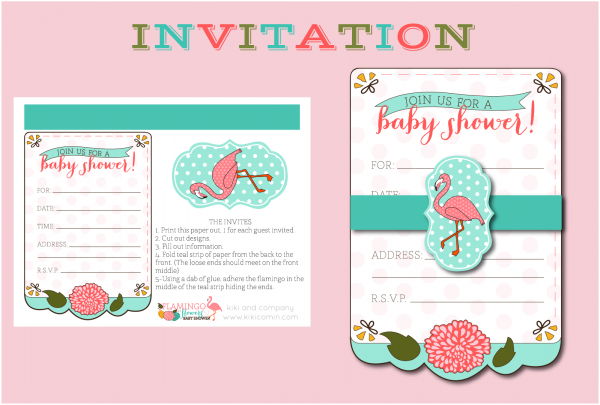 There are 2 sizes of banners: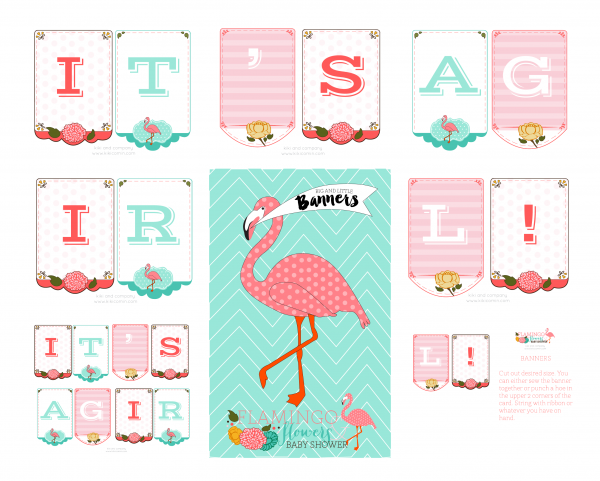 The food table will be so colorful and flamingo filled! There are Cupcake wraps, cupcake toppers, water bottle wraps,food tents and extras to add to any food you may have!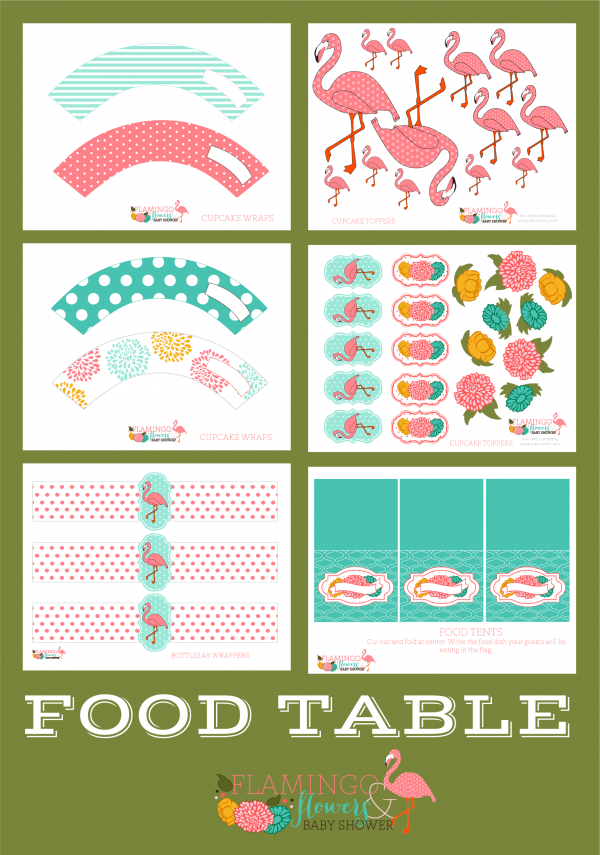 The activities are Baby Shower Bingo, Fancy like a Flamingo (where you make really fun flamingo onesies) and wishes and advice for the baby and momma!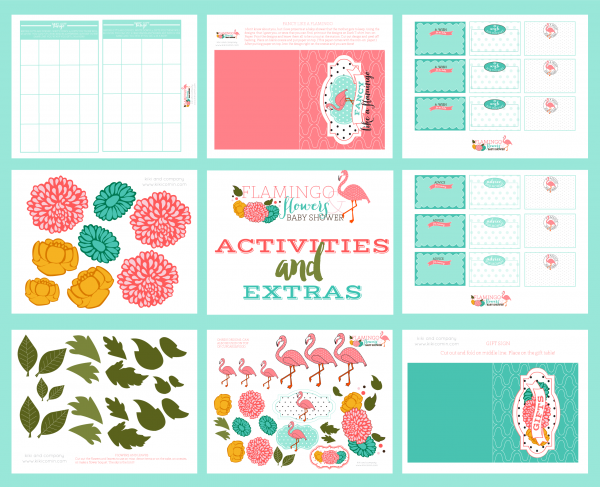 I cannot wait to see what you do with all the printables!
For ONE WEEK, you can get this entire shower of printables for just $10…next week it will go up to $15. Included in the 27 pages of printables are directions on how to do everything and even extras like Thank You cards!
To see how I used all of these same printables in my Foxes and Flowers shower, click HERE.