*This post does include affiliate links, I may or may not make commission off of these links but all opinions are 100% mine and are 100% honest*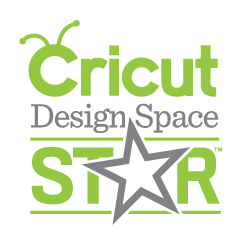 Well, it's time again for another project in the Cricut Design Space Star Contest. This month we are all sharing ideas for Home Decor and Gifts for the Holidays. Check back throughout next week to see more ideas!
One of my favorite things to make are pillows. I LOVE to change them up for new seasons and for the holidays. With Thanksgiving coming up next month, I thought I'd make a quick pillow to help remind my family the reason for the season.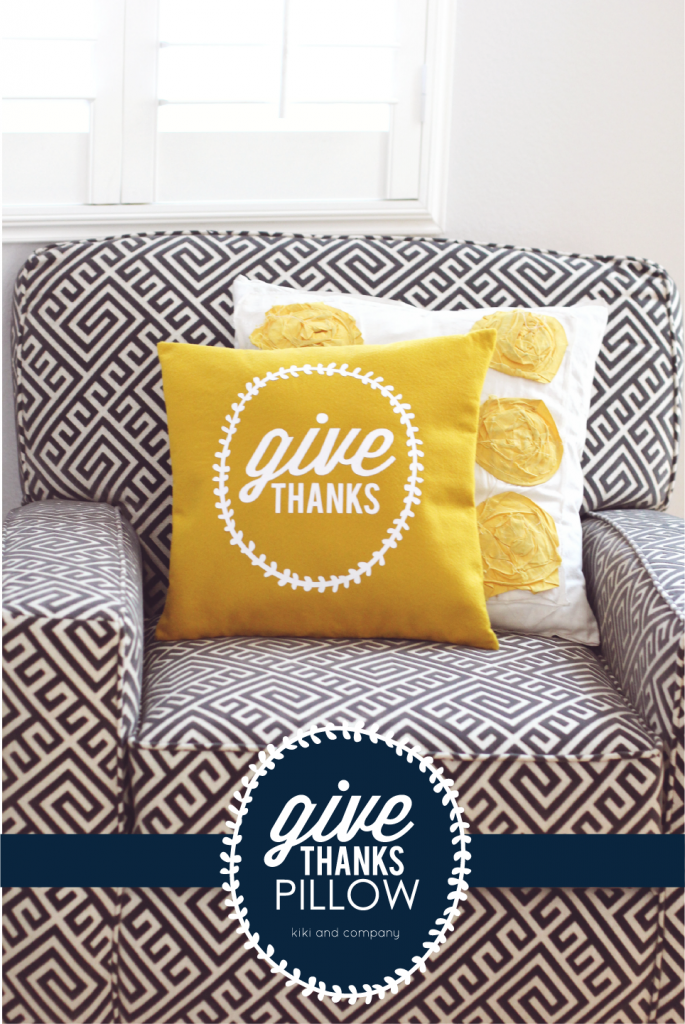 I could not believe HOW EASY it was to make the pillow once I had the design figured out! I won't lie, it wasn't easy to figure out how to get the leaf wreath just right for Cricut Design Space, BUT do you know the lovely thing? Now that I have it figured out…YOU DON"T HAVE TO! 😉
I cut the design out on the Iron On Vinyl and it looks PERFECT! It makes me so happy to walk by it and see it.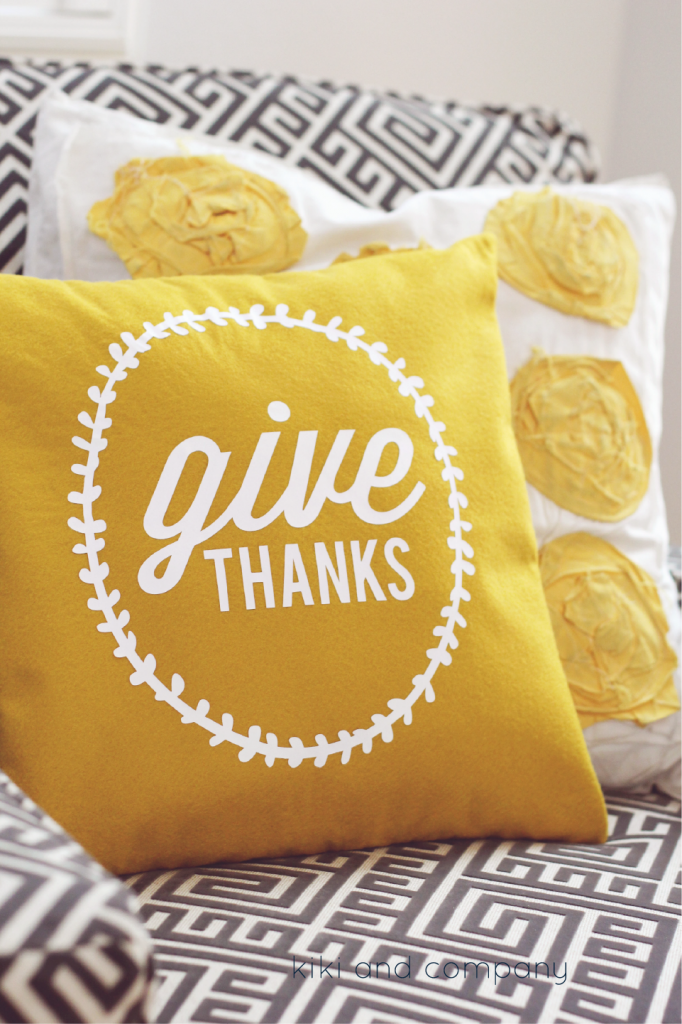 All it takes to make this pillow is:
-fabric for the pillow
-a pillow to cover
-iron on vinyl
and
To make the pillow cover:
1-Measure your pillow and give yourself 3/4″ more around the sides (for sewing)
2-Sew around 3 sides, with fabric being right side in.
3-clip the corners and turn it right side out.
4-Iron on your design according to the directions. I watched these videos before doing it the first time.
5-Place pillow in the cover and pin it closed.
6-Whip stitch the bottom closed with thread the same color as the fabric.
7-Put that pillow on your couch…you are DONE!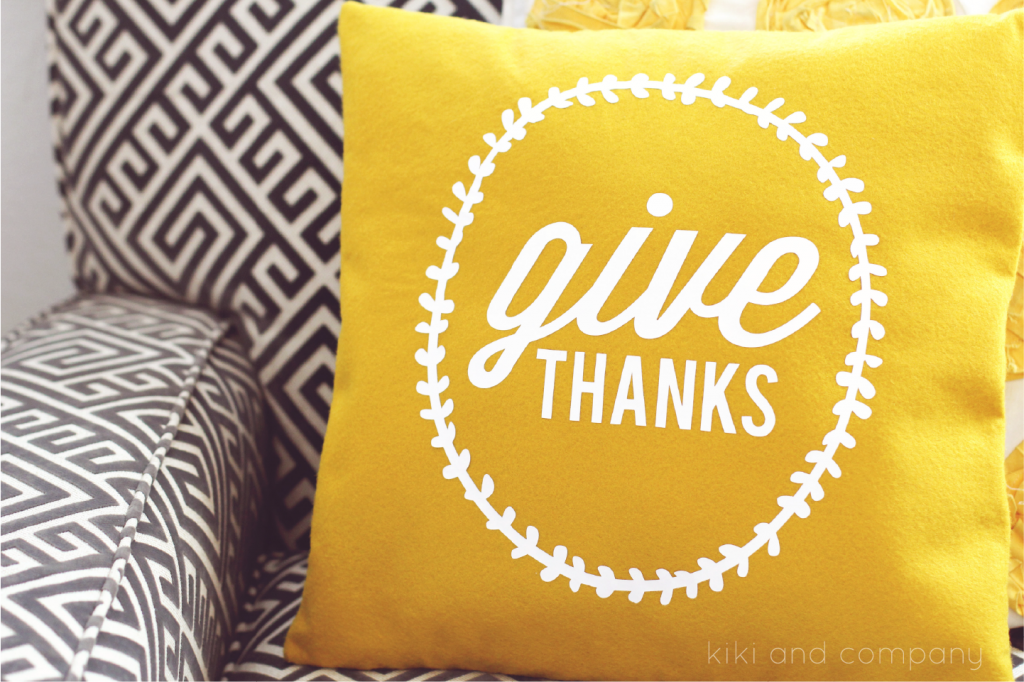 There are so many fun things that can decorate your home for the holidays, and for me, bringing in bright, graphic and warm pillows really makes my house feel like a home!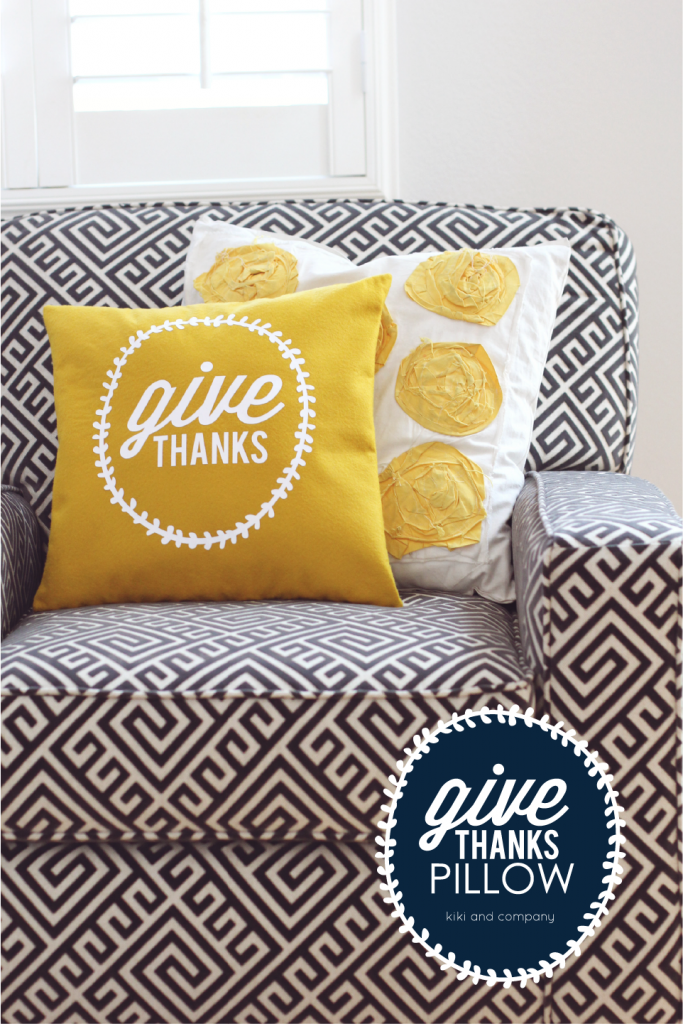 Don't forget…our awesome group 16 is giving away a Cricut Explore this week. You can enter to win below!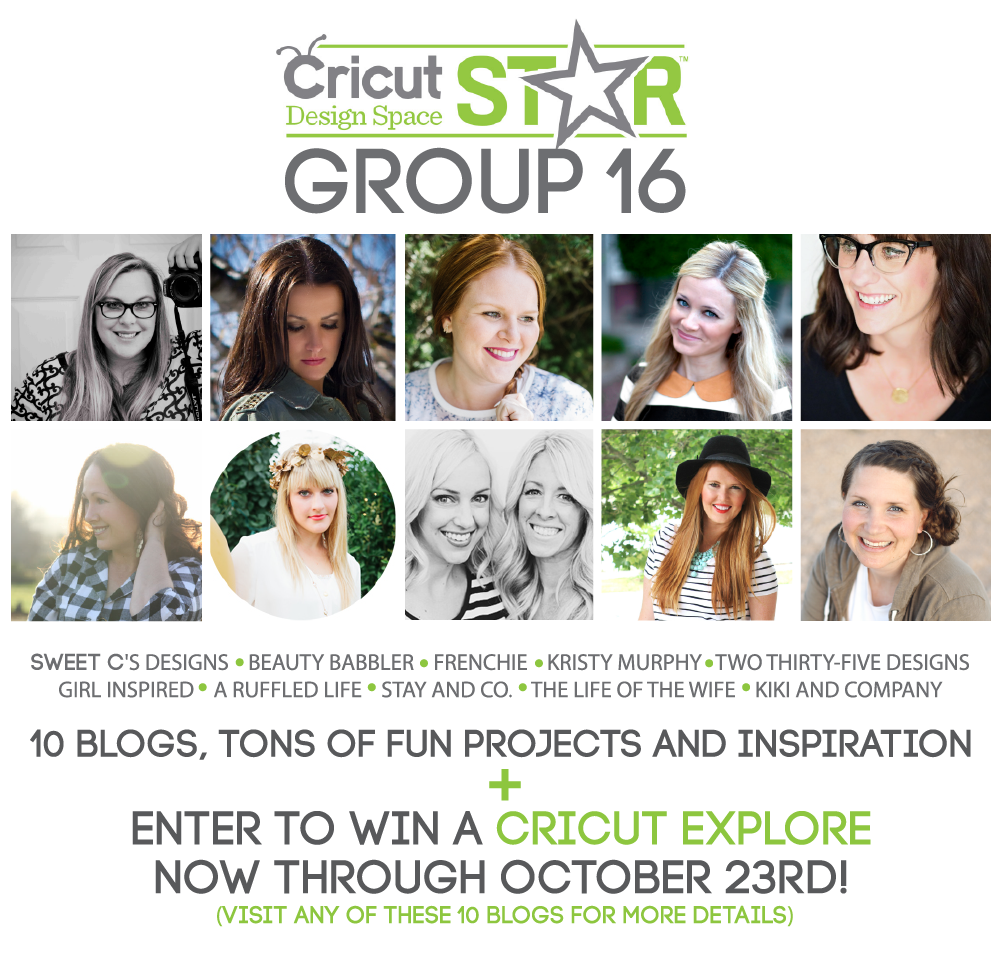 And of course, if you don't want to wait to get a Cricut Explore, simply head HERE to snag one!
To enter the giveaway, check out the details below:
Good Luck!