*This post does include affiliate links, I may or may not make commission off of these links but all opinions are 100% mine and are 100% honest*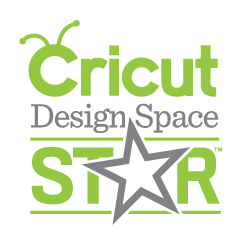 So excited to have you all with me this week! I've got some really fun projects that I made using my Cricut Explore machine that you can follow along and make too! This month for the Cricut Design Star Contest the theme was "Celebrations" and our team chose to have the theme "On the Table and Dreaming". What is that, you ask? Well, we wanted to explore different ideas that you can put on your table throughout the year…from baby showers to holidays and everything in between.
I chose to do a Thanksgiving table and I'm really excited about how it all came together! I have  a few different ideas for you, so I hope you'll come back each day to see them!
Isn't that so fun and cheerful?!
First off, we are going to talk about the Blessed and Thankful Silverware Holders.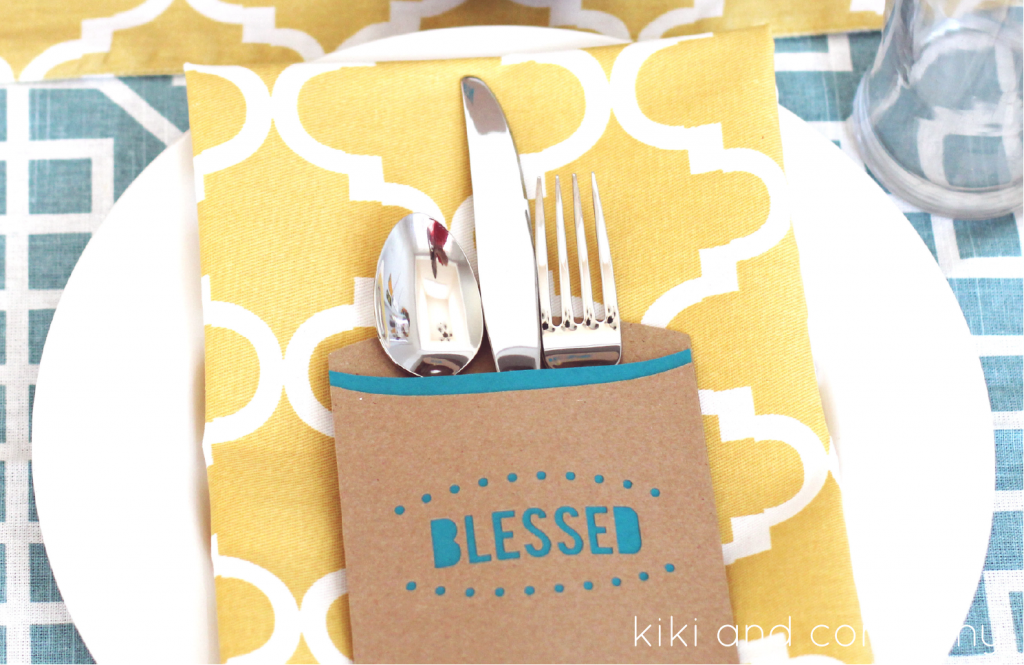 They are SUPER easy to make and require the following:
Blessed and Thankful Design File
Paper in 2 colors & glue!
That's it!
To use, I opened up the files I designed  in Cricut Design Space.
Get it sized to where you want it and cut it out.
After taking off the outside (with the words), proceed to cut the insert.
Finish by folding the outside and gluing the insert on to the back of the the front. Glue the two sides together and you are done!
The file comes with both the Thankful version: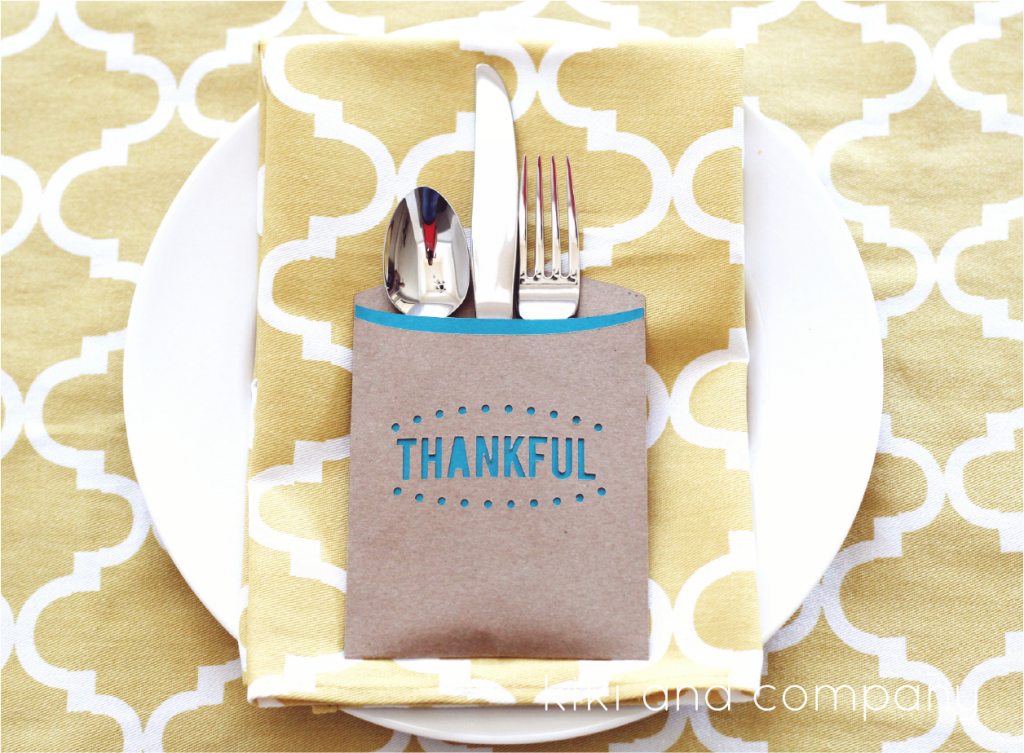 and the Blessed version: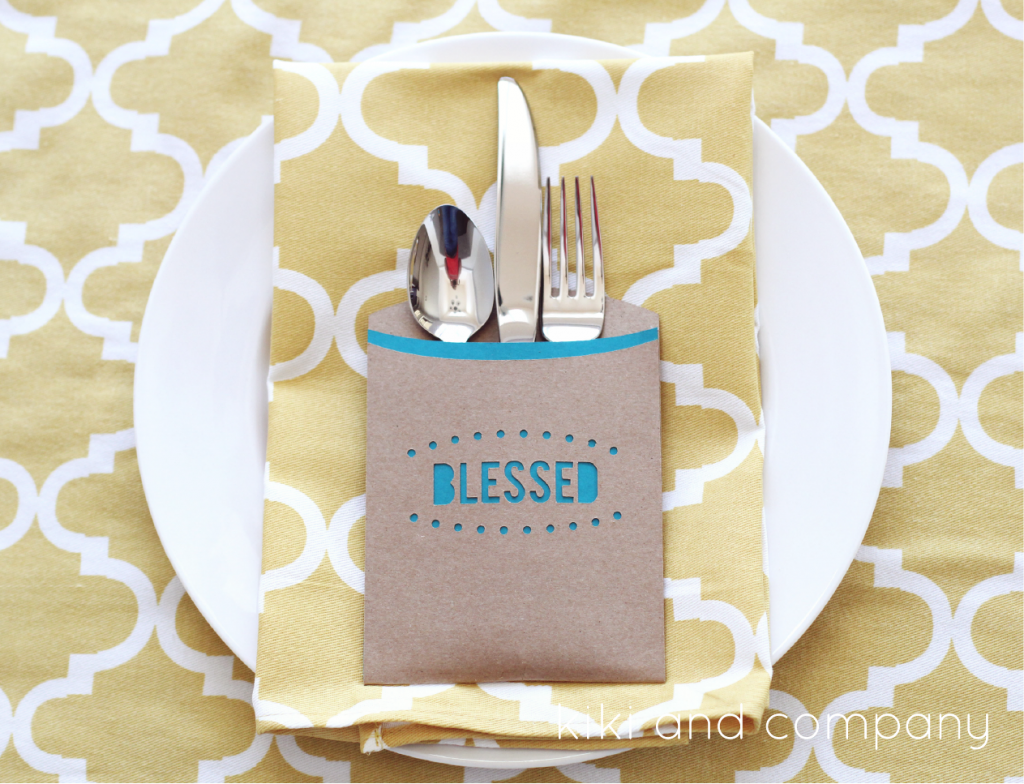 Aren't those SO fun?!
Put your silverware into the holders and place on top of a napkin on the plate. By being able to use any color, you can really personalize these to fit into your own decor and settings.
I LOVE the thought of decorating my table and adding reminders (Blessed and Thankful) to remember just how I am feeling on that day. Of course you could use these for other things too, think "Thank you" dinners or celebrations such as Baptisms, Anniversaries, etc.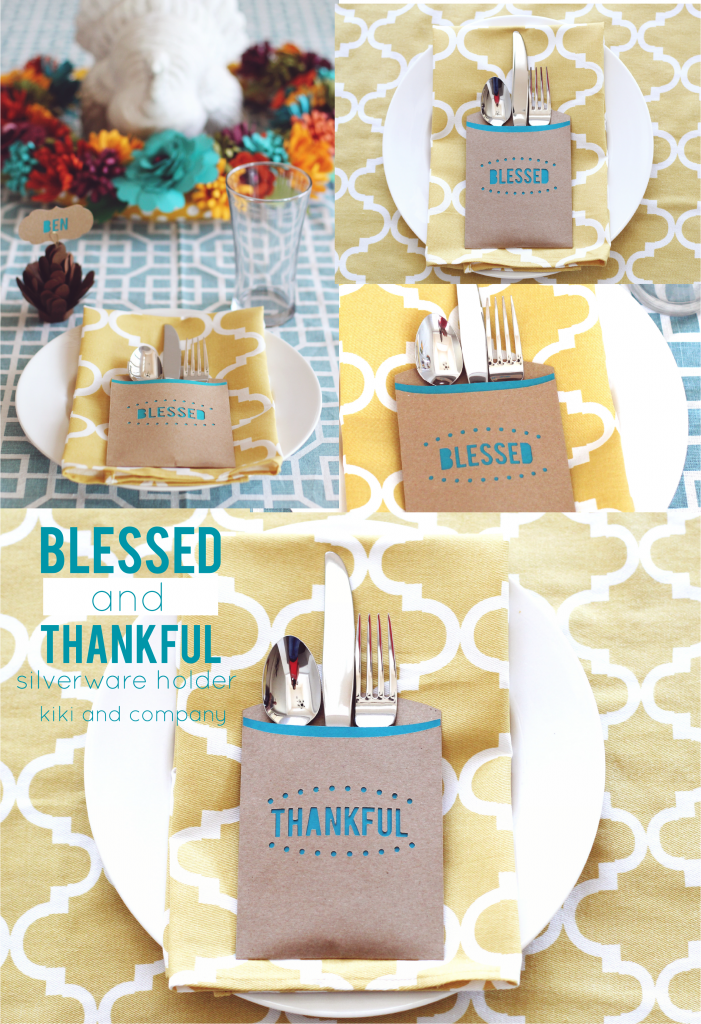 To make this project SUPER easy, use your Cricut Explore machine..it is SO easy to use and make your favorite projects in just minutes!
Cricut has some really fun deals going on right now. Check this one out:
This week, get your mystery on! The September Mystery Box is here, plus a mystery deal. Plus, save $50 to $100 on Cricut Explore™ machine bundles. Last but not least, get Free shipping on all orders! Simply enter code MYSTERSHIP at checkout.
…..
Check out some of these other amazing ideas from my team and I'll see you back tomorrow for the next project!
To see these amazing projects, click on the links below: